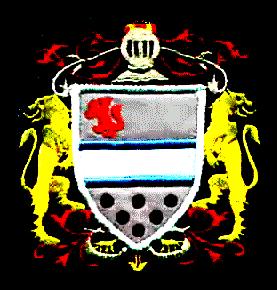 The James Heflin Puzzle
Some researchers believe that James Heflin that married Nancy Thurmond is the same James that married Sarah Granderson. I am not among those researchers based on the information found below. It looks to me as though there are clearly two seperate families shown in the following records. I would like to hear from anyone having evidence either supporting or disproving my point of view. Items in brackets [ ] are my comments.
---
The James Heflins
---
James & Sarah
NC>SC>TN ca 1818-1828>SC-1828-1830>AL 1830-1844>MS >1844

Jackson Co.,AL 1830 Census 2121001-200101

Jackson Co.,AL 1840 Census 01111001-1120101

in this census we also find William Donathan 10002-10111
Donathons married with Oktibbeha Co. Heflins, 2 Donathans were already in Oktibbeha Co.,MS


1850 Census Oktibbeha Co.,MS
Heflin,James 68 M NC Farmer
Sarah 60 F SC
George 26 M SC
Granderson 22 M TN
Henry 18 M AL
Harriet 16 F AL
Bursby,Andreson 23 M AL
Cemantha 21 F TN


Heflin,Albert 32 M TN
Martha 24 F AL
Mary 5 F MS
James 3 M MS


Heflin,John L. 30 M TN
Lucinda 30 F TN - she was a Donothan
James 2 M MS
Mary 5/12 F MS

---------------//----------------//-------------//--------------
James & Nancy
GA>AL ca 1816-183?>MS 1840-1845 >AR >1845

**Per DLH "Heflinabilia" a James Heflin m. Nancy Thurmon on 30 Dec 1805, Greene Co.,GA



James Heflin's Father Named


**1812 Morgan Co.,GA James Heflin to James Fletcher [named in above letter] - 100 ac D:193


Dec 19,1820 estab an election precinct at James Heflin's (Pickens Co,AL)

James Heflin Justice of the Peace, Pickens Co. 1821 (History of Pickens Co.)

James Heflin Road Commissioner May 1822

James Heflin federal land patent, Doc# 4185, Tuscaloosa Land Office, Assignee of James Fullerton, Pickens County, Sec 2 Twp 22-S Rng 16-w, 80.14 acres. 5 August 1825

Pickins Co.,AL 1830 Census1210001-014001

James Heflin -Pickens Co.,AL Land Grant - 17 Dec 1832 P-37 B-2969

James Heflin, federal land patent,Doc# 8756, Tuscaloosa Land Office, Pickens Co., 162.9 acres, S-35,TWP 21-S, Rng 16-W, 16 Oct 1834

James Heflin, federal land patent, Doc# 8757, Tuscaloosa Land Office, Pickens Co., 40.07 acres, S-2,TWP 22-S, Rng 16-W,16 Oct 1834

Marriages in Winston Co., MS 1830-1840

Mary Heflin to Thomas J. Shelton 22 Aug 1836
Susan Heflin to W.F.Johnson 30 Jun 1837
Stokely Heflin to Sebby McLeod 17 Aug 1837
Elizabeth Heflin to Jackson Deal 10 Nov 1838


Several Neshoba Co. Deeds for Heflins in this time frame we haven't seen.


Winston Co.,MS 1840 Census

James Heflin 00111001-00021001

Stokeley Heflin 00001-20001

8 Feb 1843 James Heflin bought a parcel of land in Winston Co.,MS


**James Heflin and wife Nancy to Daniel McDonald, Winston Co.,MS, Nancy Heflin relinquished her rights to dowery, Nancy signed with an "x" on 27 Jan 1844. Recorded 3 Feb 1844 in Louisville,MS.


Jim F. is desc. from Adeline Heflin , dau of Col. James Heflin of Pickens Co.,AL that married James Fullerton.
Adeline died in the last half of 1840 her husband remarried 28 Feb 1841 in record book1 pg 208 Winston Co.,MS to Elizabeth Ellison who shows up in the 1850 census as a widow.


---------------------------------------------------------------
Drew Co.,Ar 1850 Census

Heflin, Stokely T. 34 b.AL (born 1816 - James would have had to have been in AL aready)
Parlee 10 b.MS
Matilda 7 b.MS
Wm C. 5 b.MS


Heflin,Elizabeth C. 25 b.SC (living w/Arnetts)


Heflin,Alfred 31 b.AL
NANCY 68 b.GA
Mary 9 b.MS
Nancy Singleton 16 b.AL


Heflin,Melton 22 b.AL
Varnitte 21 b.AR


Drew Co. AR Probate Court document dated December 8, 1854 in which David B. Cogbill was appointed administrator of the personal property which was possessed by James Heflin at the time of his death. Among other things, this document states that James Heflin of the County of Drew, died intestate on or about the 1st day of October AD1846.


Drew Co.,AR
Book B pg 164&165 have David P. Coghill petitioning for a court order to
sell the personal portion of James Heflin estate and the court so
ordered 5 May 1855

[From Correspondence]
Also, consider the following: Stokely's son, William C. (for Cornelius) Heflin named his first son Joseph Thurman Heflin. In adulthood, Joseph Thurman was known as just Thurman Heflin. His tombstone reads J. Thurman Heflin.
My gggrandfather, Milton Heflin (Milton Edward Heflin) named his first child James and his second child Nancy.
Obviously, these could just be coincidences, but then again, maybe not. There was a strong tendancy for names to carry through the generations; there still is today to some extent.

A little about David B. Cogbill......According to Goodspeed, his first wife was a Nancy Hefling. They came to Drew Co. from MS sometime before Jan. 1847. They had a son, Alfred Cogbill born in Drew Co. AR January 16, 1847. Nancy Hefling Cogbill died sometime after moving to AR. David Cogbill remarried and located in what would later become Lincoln Co. AR. Alfred Cogbill was one of a large family of children born to his parents and he also had several half brothers and sisters. David Cogbill died in 1885.


---
---
Email Greg
Home